Software development in Australia for growing businesses
Are you looking for software development in Australia and need friendly and professional guidance from start to finish from someone who understands your business needs?
Here's what I do
Help you save thousands of hours of employee-hours by automating
The Providence Flea in the U.S approached me to automate their internal systems that they used while managing their multiple flea markets running throughout the year.
In the past the Providence Flea team would rely on multiple spreadsheets to manage their vendor's payment status, application status, site selections and special requirements.
Approvals and updates were all sent manually via email and individual applications had to be reviewed one at a time from the manager's inbox.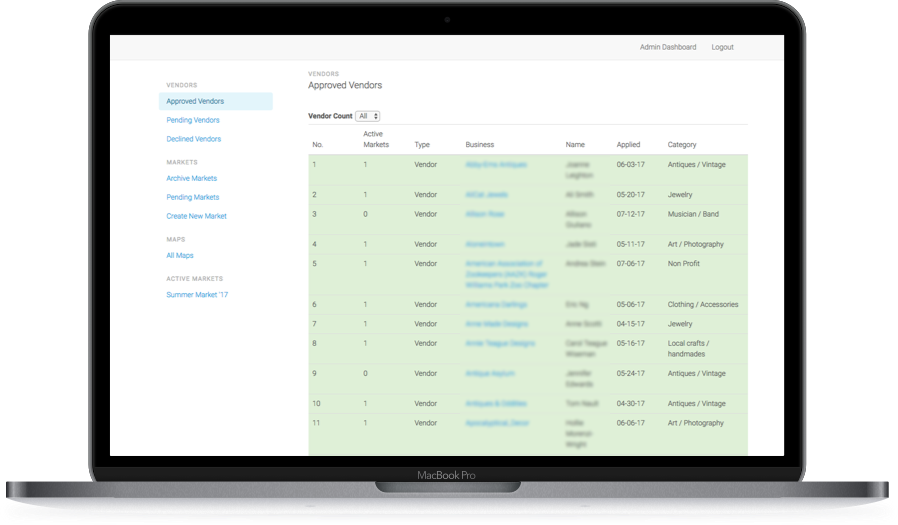 Working together, we transformed the whole internal process of The Providence Flea, streamlining the whole process from application to day-of-market management.
"I'm very happy with how the project turned out, and I was impressed by the flexibility and attention to detail by Ben to make it perfect. I'm convinced the progress we've made into automating as much of the process as possible will translate into cost savings for our team and increased profits down the road."
By analysing the requirements of the market managers and vendors we were able to transform the whole process into a cloud based application, streamlining every step and saving thousands of hours of management.
This was completed in a few months with a surprisingly low budget.
Innovate your business and expand into new markets
The Empowering Life Skills Team creates incredibly compelling school based programs for primary schools across Australia, but their business was limited by their ability to serve their clients.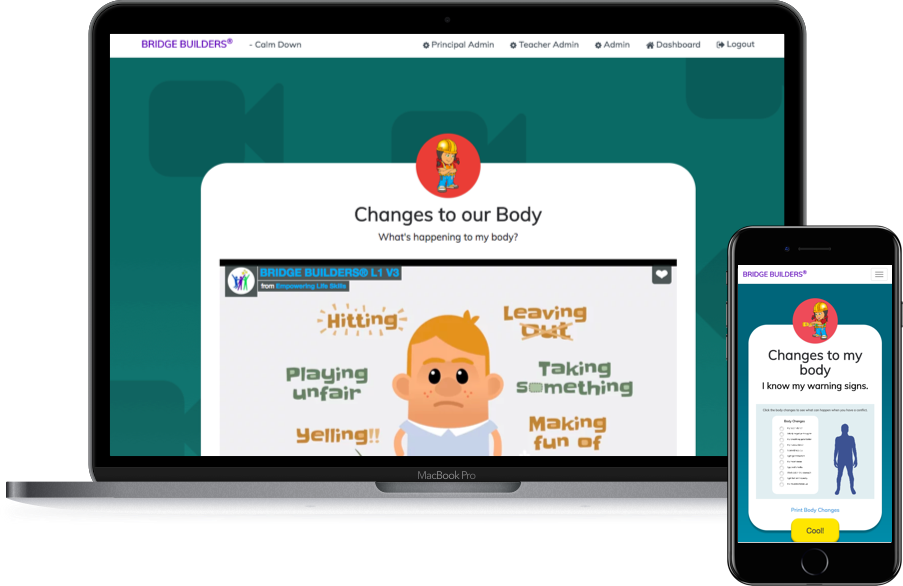 Working together, we were able to create a completely custom e-learning platform that will now let Empowering Life Skills bring their incredible BRIDGE BUILDERS® program to all of Australia and the world in a scalable way that simply wasn't possible before.
"Ben went above and beyond with the creation of the online version of the BRIDGE BUILDERS® program and we couldn't be happier with the result. His guidance along the whole process was invaluable."
In mid 2017 I worked with Central Queensland University to bring a new product to market that would let them service remote communities with poor access to internet services.
Together we created a phone app that would allow their users to identify and connect to free wi-fi access points on both iOS and Android.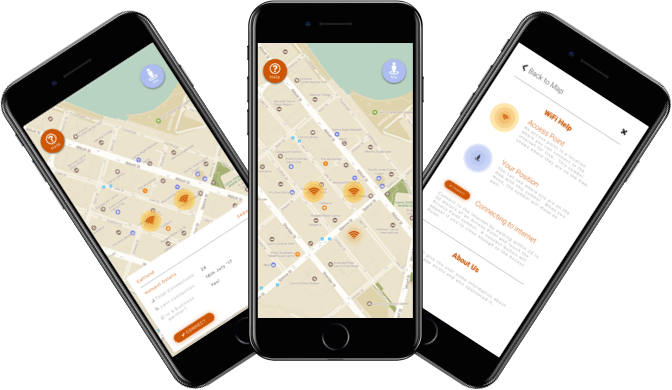 "Working with Ben allowed us to work through the many challenges that an application like this presents and create an iOS and Android app that successfully achieves everything that we'd hoped it would"
Launch new products to market
Vogue Lettings is a startup based out of England that is innovating the student accomodation space and I was approached by the founder to create the first version of their online platform.
The Vogue Lettings team wanted to use technology that would allow them to bring their product to market quickly but also allow them to scale once the found initial traction.
In a couple of months of collaboration, we were able to launch their product to market and launching their new business quickly and within budget.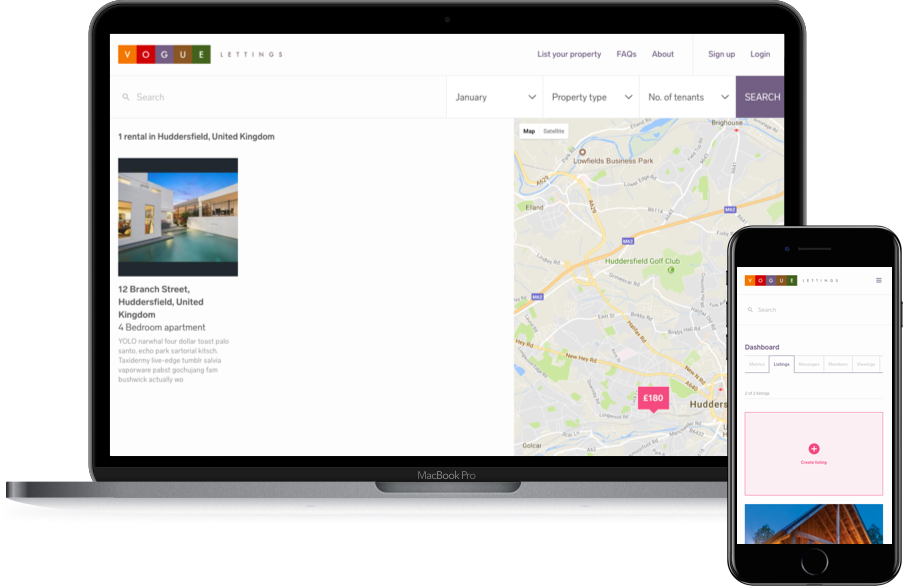 Free Download
Getting the best from freelancers software developers - The Ultimate Handbook
Creating custom software is a difficult and complex task and in order to get the absolute best from your project, you need to know how to structure your work with the person who will be building it!
You'll learn
How to create a water-tight project spec that ensures your features are built.
Effective communication strategies to use throughout the project.
Framing feedback so your developer doesn't throw a tantrum.
How to structure an effective software development process from start to finish.
What you should expect from your developer on a weekly basis.
Let's chat about your project, obligation free
Send your contact details and a little information about your project and I'll contact you for a 100% free initial consultation.
We can discuss how custom software might create opportunities in your business as well as timeframes, ballpark budget requirements and more!
Even if we don't work together, I guarantee you'll be able to create a better product after reaching out.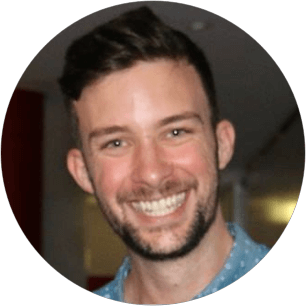 Ben Walker - Devwalks